Performances
The repertoire of dances and shows performed by Geetha and her group is varied and ranges from traditional Indian Classical to Contemporary dance that fuses the Indian traditions with many other influences. Geetha creates now performance every year and custom designs each performance for each occasion.
Sample Performances

Samarpanam

'Samarpanam' was Geetha's tribute to her beloved late husband Sridhar. The choreography interprets Bharathiyar's love poem, of a lamenting heroine over her missing lover Lord Krishna-Aasai Mugam marandhu poche ….. The words very aptly interpret a state of being, a juxtaposition of that of a lovelorn heroine and a bereft woman. Geetha appropriates on the lyrics and the music to suit her personal circumstance and adapted a melancholic approach to the choreography. Mumtaz created a painting to reflect the music and the lyrics and the dance which was captured on film buy Sheherzad which was projected on stage while Geetha danced on the same spotlight to create a two dimensional effect and a layered texture..

'Agam'- 2000
Interpretation of love poems of the Sangam literature.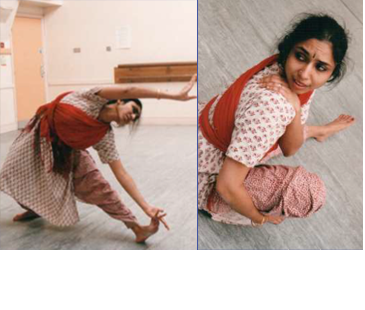 What She Said

Shall I charge like a bull
against this sleepy town,
or try beating it with sticks,
or cry wolf
till it is filled with cries
of Ah's and Oh's?

It knows nothing and sleeps through all my agony, my sleeplessness, and the swirls of this swaying south wind.

O what shall I do
to this dump of a town!

By Auvaiyar
Kur 28
Kavacham'- Armour, a contemporary dance interpretation of an ancient Dravidian text- Shanmuga Kavacham.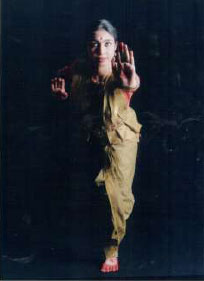 Kantha Kavacham, to give it's full title, is part of the traditional prayer of Tamils, a Dravidian people from the South of India. It is addressed to Lord Muruga, boy-God warrior and son of Shiva, the Lord of Dance. The poetic hymn, set in the typical ringing alliterative style of the Tamil poetry (circa 16th century), lists in detail the physical and intellectual challenges to one's integrity as a mere mortal. It entreats Lord Muruga to fashion a divine armour (Kavacham) around one's mind and body that will render one as invincible as the boy-God himself.

The dance uses the disciplines of Bharathanatyam, Kalaripayuttu and freestyle.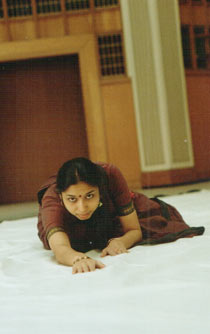 Anna Karenina was attempt at using the idiom of bharathanatyam to recreate the life of Tolstoy's heroine- as she moves from the safe ordinariness of domesticity through the mystifying frenzy of forbidden love to her inevitable destruction. The aim was not to tell a story but to evoke an internal landscape that presupposes a knowledge of the narrative.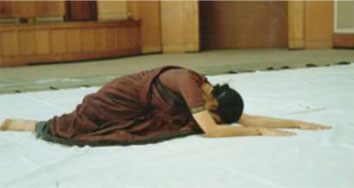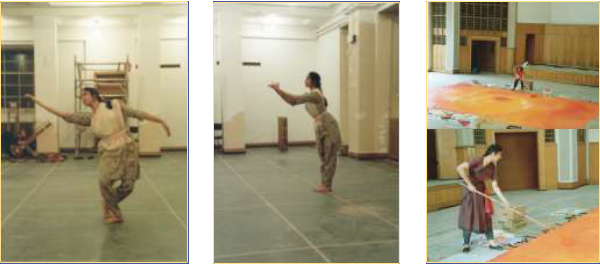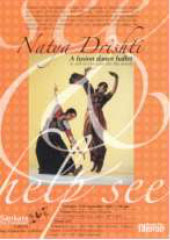 Natya Dhrishti- a jugal bandhi with Kathak style of dancing, interpreting the painting display of Perseus turning Phineas to Stone, by Luca Giordano, at the National Gallery London. (2004) The fusion dance embraced episodes from Ramayanan and Krishnaleela to draw parallels to the images of the paintings.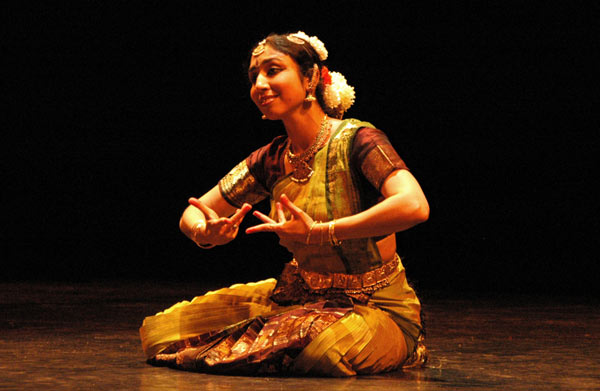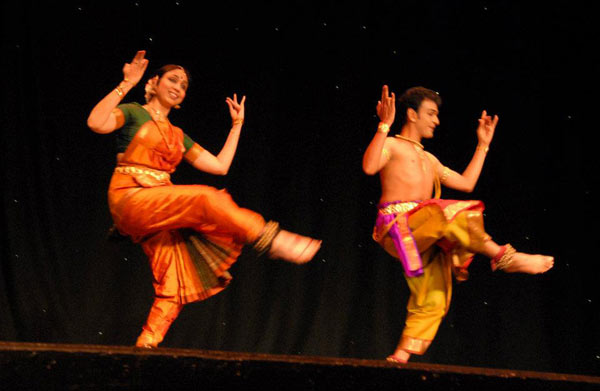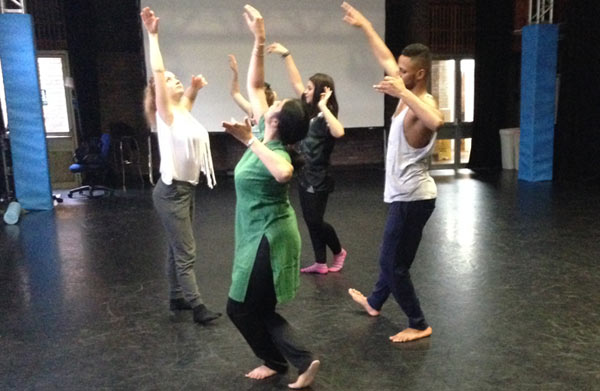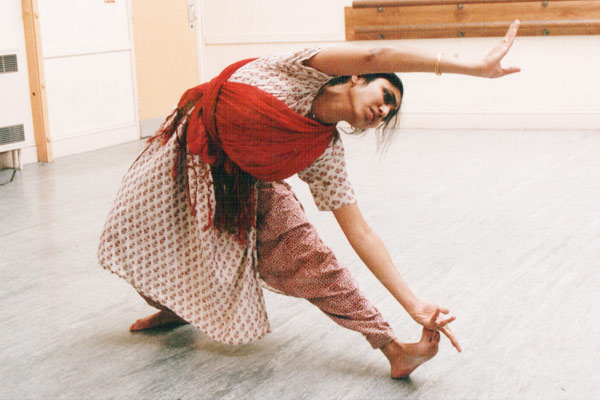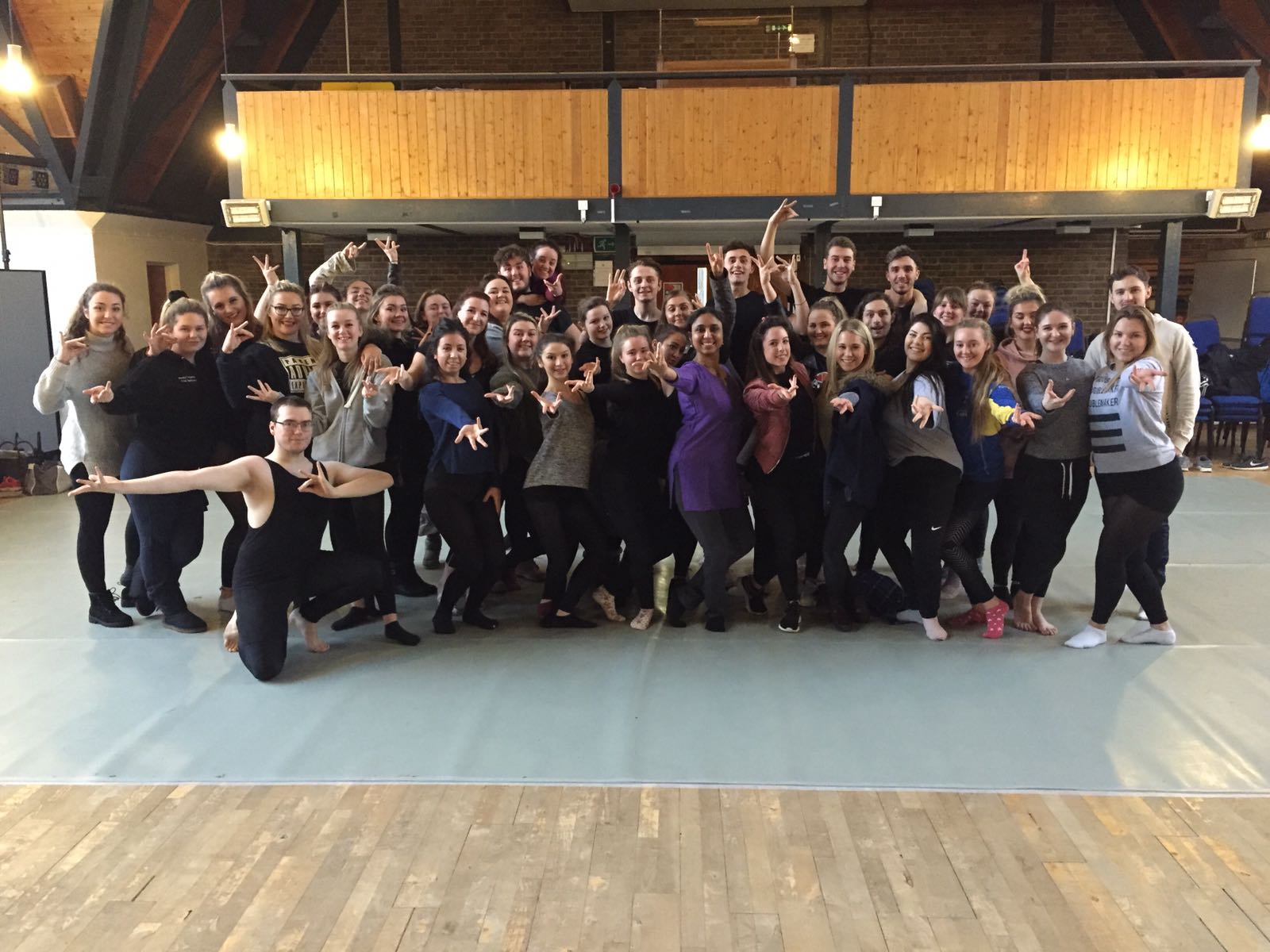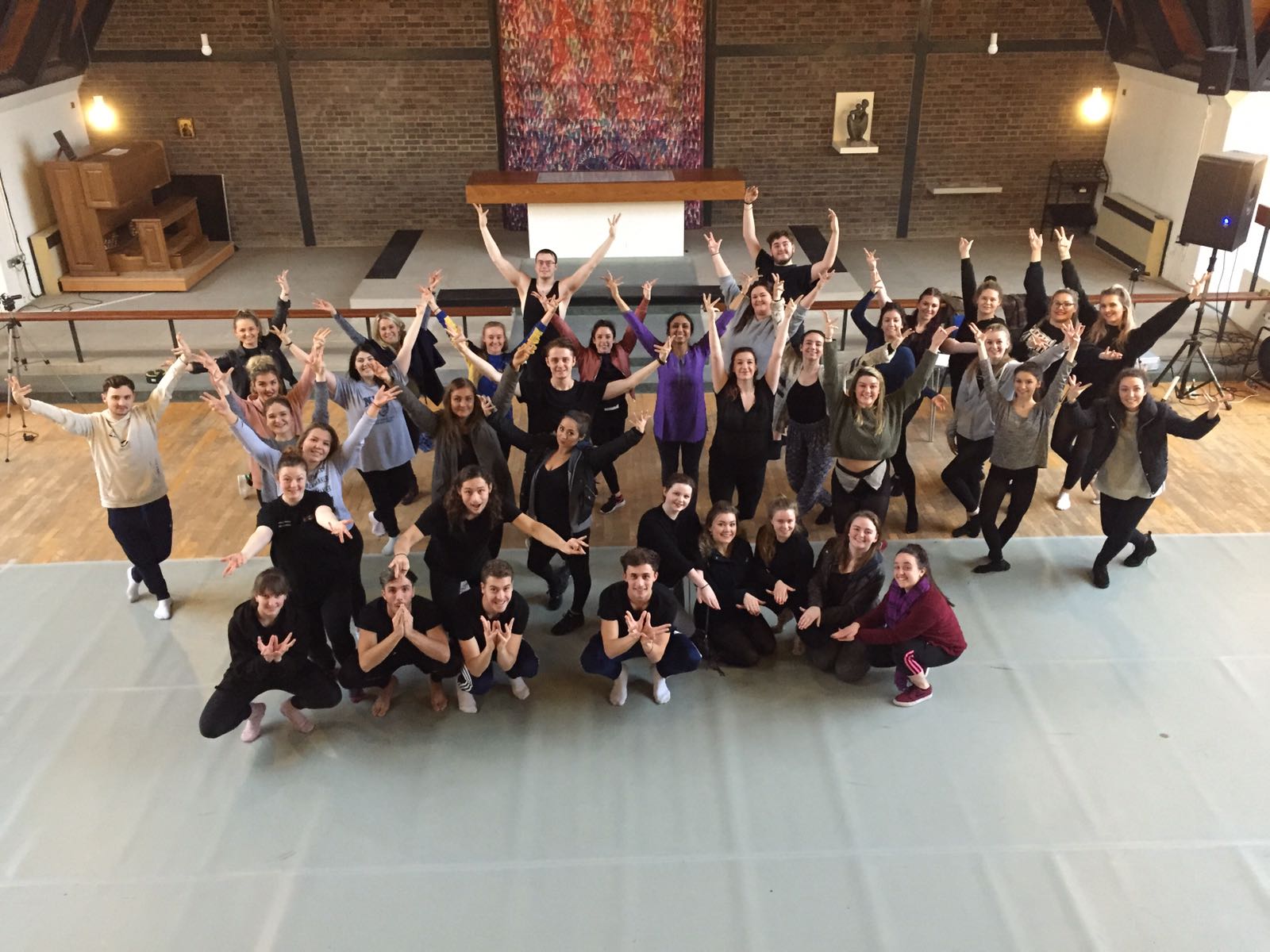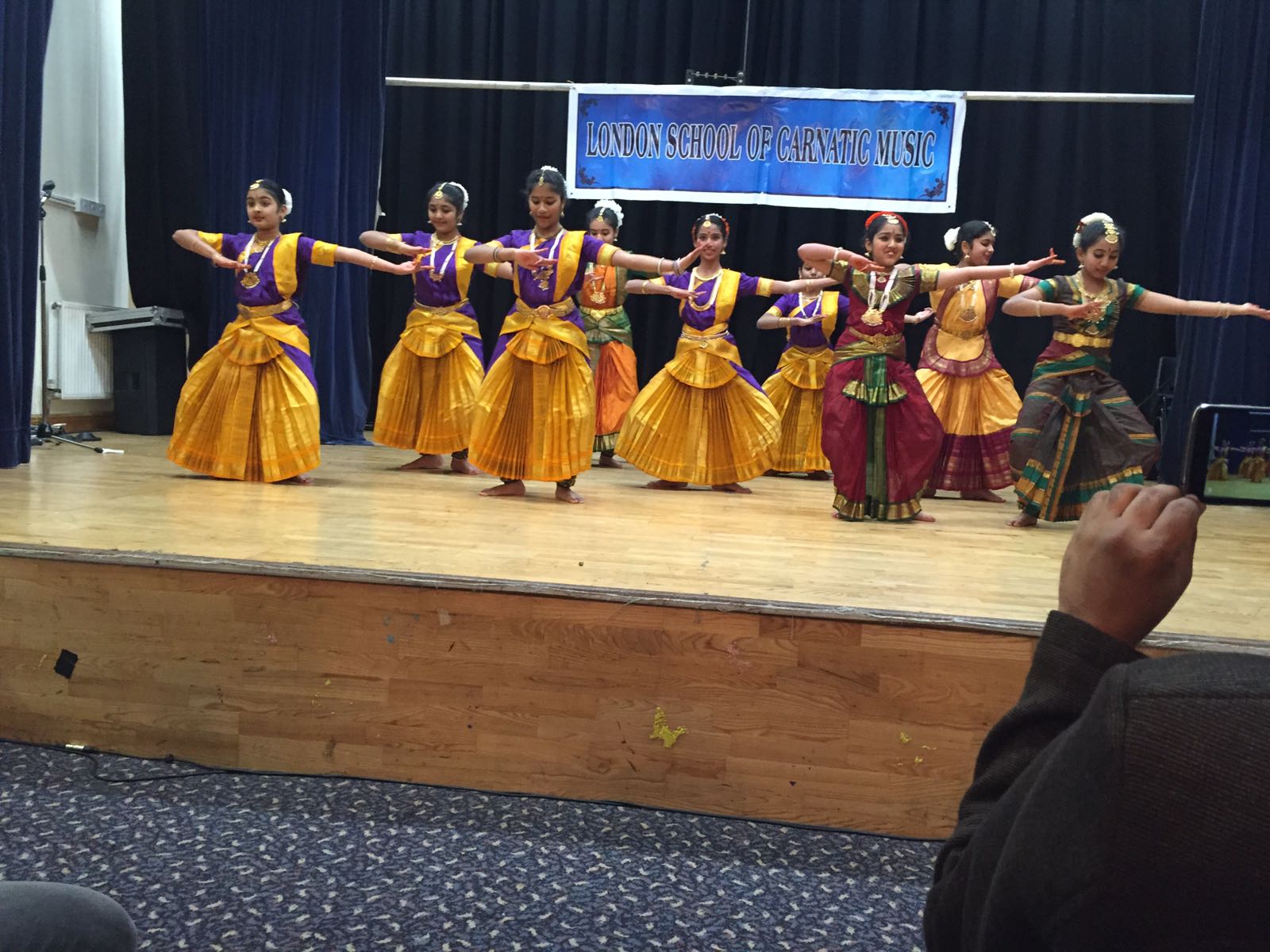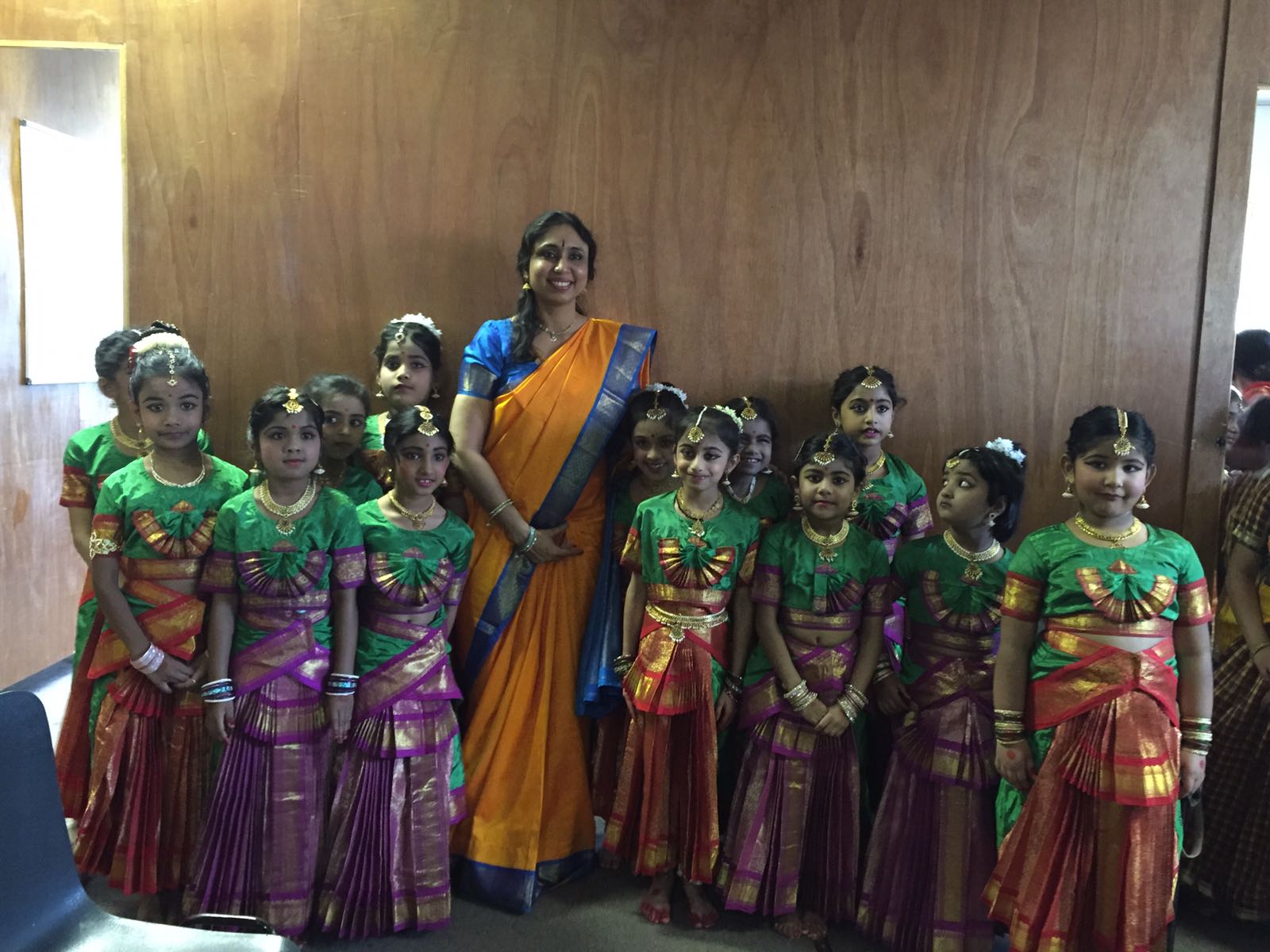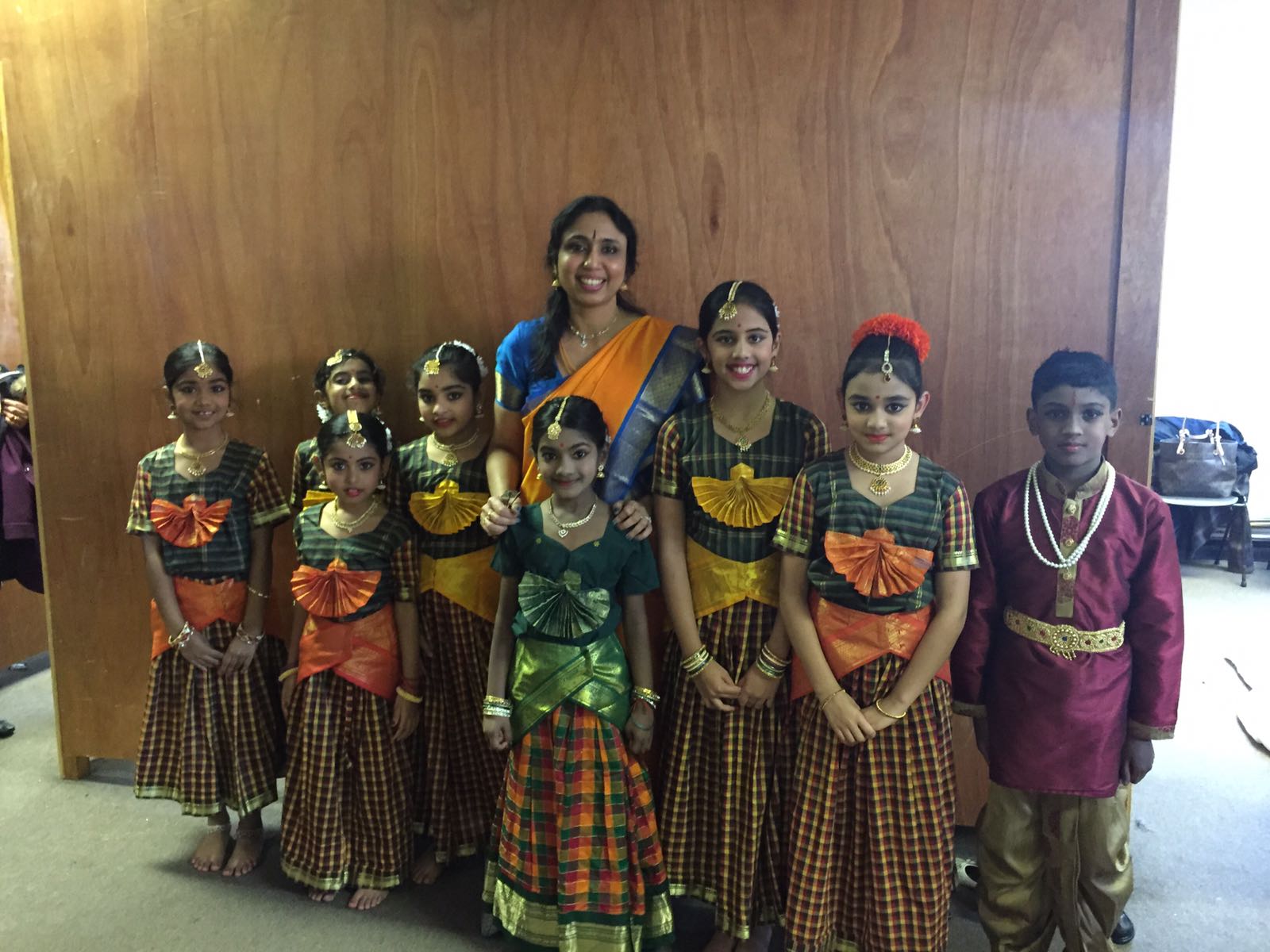 Geetha Sridhar @ UK Welcomes Modi

In 1987, at the start of her career Geetha danced with the Chandrakha Dance Company at the Kremlin, for the inauguration of the Festival of India in USSR. The Indian Prime Minister, Rajiv Gandhi and his wife Sonia Gandhi were the chief guests along with President of USSR, Michael Gorbachev and his wife Raiza Gorbachev.

In 2015, Twenty-eight years on and many dance performance later, life came a full circle when Geetha was invited to be the Artistic Director, choreographer and performer at a another historic event at the Wembley Stadium to Welcome the Indian Prime Minster, Narendra Modi accompanied by the British Prime Minister, David Cameroon and his wife Samantha Cameroon.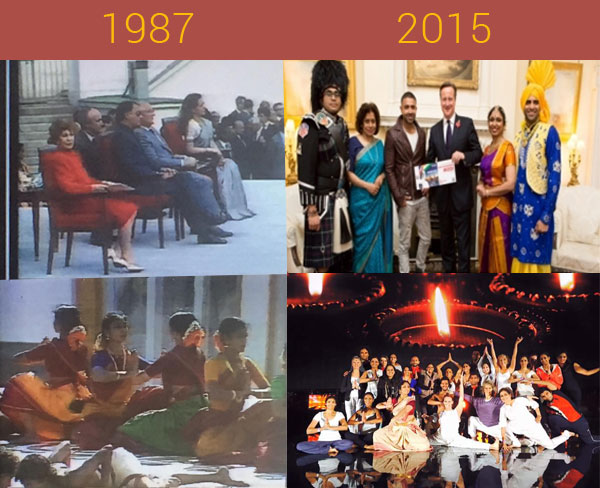 UK Welcomes Modi
UK Welcomes Modi was one of the biggest Indian Cultural events organised outside of India, it was attended by 60,000 people and had more than 700 performers part of this extravaganza.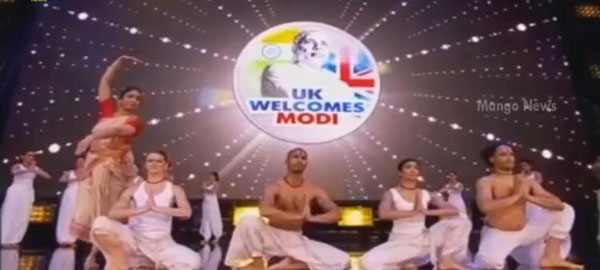 "The 'UK Welcomes Modi' Wembley event was like a masala of Bollywood film, a big fat Indian wedding and a pop concert. It was long, colourful, warm, noisy, dramatic, fun, family-oriented, showy and glittery. It was a mega mela. It also reminded me of the Olympic Games Opening Ceremony. It was very well choreographed, as if Danny Boyle had done it" - Naomi Canton, Asia house web editor.
Geetha Sridhar was the Artistic Director of the Classical Dance segment; with a theme of "Ancient India" it had performances Bharat Natyan, Odissi, Kathak, Kuchipudi, Yohshagana and Yoga.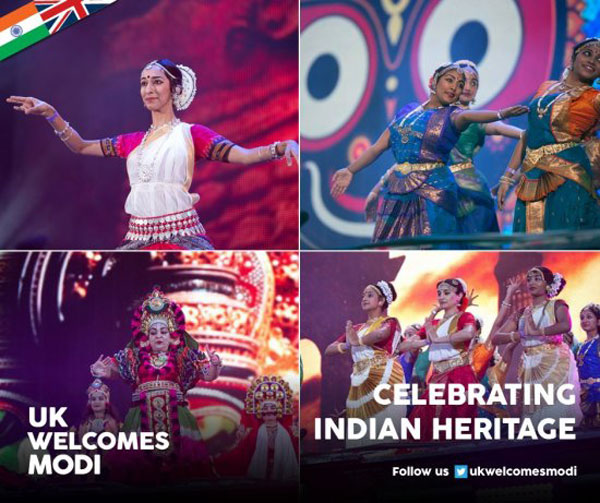 As Artistic Director, Geetha Sridhar was part of the delegation to 10 Downing Street to invite the British Prime Minister to the event.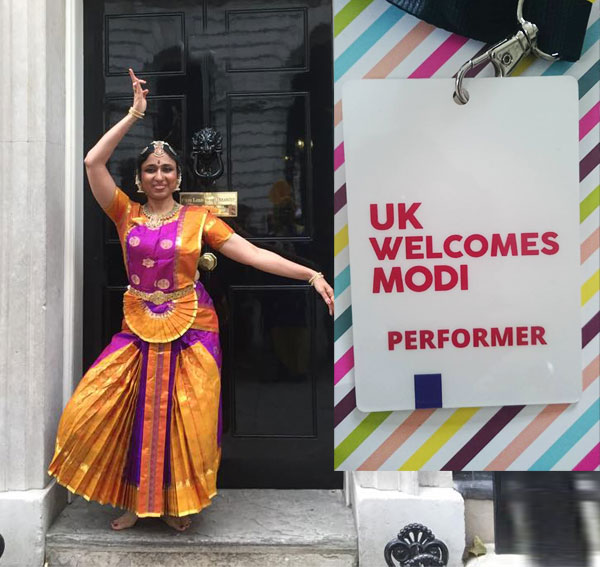 Modi & Yoga
Narendra Modi is great believer in Yoga, so Geetha was asked to choreograph a special performance feturing Yoga for this event.

"Yoga is not a performance art, so setting it to music and rhythm was a unique challenge"

This turned out to one of the best and most talked segment of the whole show. Yoga which means unity was a fusion of dance and traditional yoga postures; it showed the true power of unity.

"The Yogi's and Yogini's rocked Wembley Stadium with their elbows held high, serene smiles on their faces and an outstanding energy that lit up not only London but the world."
Geetha is especially talented in creating such experimental , fusion dance forms